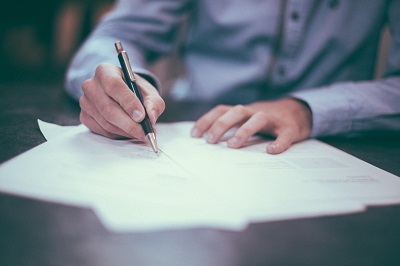 Not all HOAs are created equal. And the same logic applies to the guidelines and by-laws you develop to guide your HOA. There really isn't a cookie-cutter application that will effectively work for every HOA environment. And customizing your HOA by-laws might be a challenging endeavor. If you plan to sit down and draft your own, there are a few things to consider. Because these rules for your association need to be thoughtful, reasonable, and realistic, here are a few tips for reviewing before you pencil in a single word.
1. Have an Understanding of Your By-Laws
Set expectations for your HOA's by-laws in terms of what you need them to cover. Sometimes, there is confusion about language in the by-laws versus terms and restrictions as part of your HOA codes or CC&Rs. Don't make the mistake of mixing these together. Remember that your by-laws are considered "governing documents" that outline how the HOA essentially governs and manages itself as a corporation.
2. Voting Rights & Responsibilities
Every HOA will hold a series of elections for official decisions. In your by-laws, be sure to outline what your voting process is for addressing assessment increases. Be precise about the rules for electing and removing HOA board members, as well. It's probably also best to include language that provides oversight about amending or changing any already approved or governing documents. You can also set rules for including all members in the voting process and taking the guesswork out of how your HOA will collectively evolve over time.
3. Fee Management
Any HOA financial business should be transparent to board members, and it's your by-laws that can provide the guidance and oversight needed for responsible fee management. Layout in understandable terms how your HOA plans to collect fees and re-invest those fees. Of course, financial anomalies happen, and surprise expenses arise. But having the road map of how you invest, allocate, and spend any revenue collected, will help your HOA avoid gray areas. And tying back into your voting processes, your by-laws can dictate your plan for navigating fee increases, decreases, or deferments.
4. Dispute Resolution
Make sure your by-laws outline precise language for dispute resolution. Then, your members will all be protected, knowing what rights and steps can be taken should a dispute arise. And you can avoid unnecessary dispute drama when you have clearly defined rules governing your process.
5. HOA Communication Guidelines
With so many ways for HOA members and residents to communicate with each other, it's best to include guidelines for official communication within your by-laws. If an official complaint is to be made or a suggestion to be brought to the board, there should be clearly defined channels established. This will help create timely documentation of necessary response times and proof, should discrepancies arise down the road.
6. You Don't Have to Tackle By-Laws Yourself
Probably the best advice you can take away from this by-law drafting conversation is knowing you don't have to go it alone. If you're unsure or are trying to develop your HOA by-laws for the first time, connect with a property management partner like PMI Louisville to help. We know all the management ins and outs of writing by-laws that work effectively for the HOA environment. And we understand the latest trends and potential pitfalls today's HOAs face. So let our team help you navigate!
Writing your HOA by-laws may seem like a daunting challenge. But it certainly doesn't have to be. Create a few organizational checklists for yourself according to some of these best practices. And of course, call PMI Louisville if you still have questions or need help with this critical HOA development step.