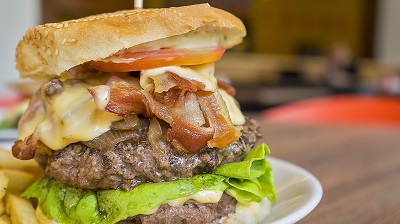 When you develop your marketing strategy for your La Grange rental property, you'll likely include some of the area's favorite amenities. And regardless of who you target, restaurants and eateries should always be a part of your plan. La Grange doesn't disappoint, either, when it comes to unique dining options. Here are eight of the top spots for local fare that residents tend to brag about the most.
1. Oli Pollo
Located on New Moody Lane, Oli Pollo always tends to be a local favorite. This unique restaurant and grill specializes in Peruvian chicken, also called the Poll a la Brasa, and other generational family recipes. Oli Pollo is often named Kentucky's best Peruvian hot spot. Residents can dine-in, drive-through, or call in a delivery.
2. One Nineteen West Main
Another La Grange staple, especially for first-timers, are the fried green tomatoes from One Nineteen West Main. This brightly colored restaurant features some of the comfort food residents come to expect in Kentucky. Enjoy Southern-inspired menu items indoors, at a sidewalk table, or at home with a GrubHub or DoorDash order.
3. Cattleman's Roadhouse
When local La Grange residents crave a giant, juicy steak, they go to Cattleman's Roadhouse. This down-home style restaurant offers hand-cut meats and mouth-watering burgers, along with other casual American favorites. The owners use local suppliers and say their beef is all-natural, humanely raised, and antibiotic-free, too. Dine-in or call in a steak dinner for curbside pickup.
4. Main Street Bourbon & Ale House
Those who live in La Grange say things like, "we love this restaurant" and "the best hot brown ever" about Main Street Bourbon & Ale House. This local favorite is right on East Main and has a full menu of dishes the whole family will love. Order pizza, pasta, salad, and yes, the best hot brown. And right now, ordering online is available, along with curbside pickup and dine-in.
5. Gustavo's Mexican Grill
Sometimes you just crave a burrito, table served chips and salsa, and margaritas with friends. If you're in La Grange, you're craving Gustavo's Mexican Grill. This restaurant serves all your favorite South of the border cuisine. The atmosphere is perfect for pals and family. And if you can't dine in, you can call in your order of cheesesteak for curbside pickup.
6. Chen Garden
When you live in La Grange, you'll also have your favorite Chinese restaurant experience at Chen Garden. Reading the online reviews alone, you'll see comments like, "everything tastes amazing" and "best Chinese food in the area." And most residents confess to getting takeout from Chen Garden at least once a month.
7. Raw Sushi Bar and Grill
Calling all sushi fans! Raw Sushi Bar and Grill is where you'll go to get your sushi fix. Order traditionally prepared sushi, or sample some of the specialty rolls like the "King Kong," the "Volcano," or the "Lobster Lover." The hot edamame is piping, and the salads are crisp with the ever-favorite ginger dressing. Dine-in or take out, and you won't be disappointed.
8. Hometown Pizza – LaGrange
A town only becomes a "hometown" when there's a local spot to grab a slice that everyone loves. In La Grange, that pizza hub is Hometown Pizza. This is a relaxed place to enjoy your favorite pies with your favorite toppings. You'll also be able to change it up if you're in the mood for plates of pasta, hot bowls of soups, or mouth-watering subs.
As a rental property owner in La Grange, make sure to remind potential tenants about these local dining favorites. And if you still need help developing your marketing strategy, contact us!