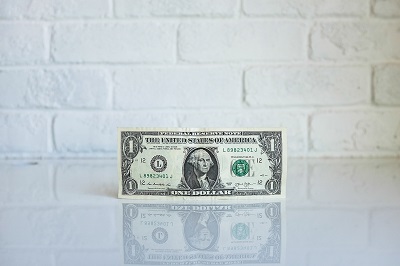 Here's the short answer you're looking for – yes, your HOA could be eligible for grants. Now to the hard part. How do you know if your HOA community qualifies, and where do you go to start looking?
The truth is grants are always out there just waiting for someone to nab them. It's the process that tends to confuse or intimidate the applicants. So, today, we'll take some of the mystery out of HOA grants and fill you in on everything you need to know to explore your grant opportunities. And remember, the beauty of the HOA grant is that you aren't required to pay it back.
Different HOA Grants for Different Areas
Before diving into the shortlist of available grants, it's important to know that there are always new resources out there. With the pandemic alone, millions of dollars of relief funds were allocated to state and local governments. As a result, there were plenty of region-specific opportunities from California to Minnesota and beyond. Use this as a lesson to always be exploring newly available grant options based on your neck of the woods at the local, regional, and state levels.
Typical HOA Grant Funds
Your HOA can apply for grants designed to improve community amenities. Typically, grant amounts will vary but can be anywhere between $1,000 and $5,000. General community improvements you might use these funds for include landscaping, traffic speed bumps, HOA gardens, and even irrigation. There might even be grants available to you, like there are in Las Vegas, for security camera installation funding to reduce instances and risks of crime associated with vacant properties.
Energy Efficiency Grants for HOAs
Energy-efficient upgrades are all the rage. It makes sense, too. There are countless benefits, both environmental and budget-wise, that make going green an appealing prospect for your HOA. Just don't forget to investigate any opportunities for grants to help with these upgrades and green initiatives.
There is a nationwide trend that some say started in Massachusetts, of municipalities offering HOA grants for energy efficiency improvements. The Massachusetts Clean Energy Center may have initiated the grants to help HOAs with solar panel installations, hydroelectric systems, and clean energy projects. But it's not the only government entity sharing the funds for all things green. Connecticut offered a similar program, with promotions specifically in HOA communities. And Minnesota expanded its grant programs to include funding for LED light upgrades and more.
What HOAs Should Know About Applying for Grants
Keep in mind that most government-funded grants will fall into one of four basic categories. Each brings unique terms and structures you'll need to consider. These four examples are the formula, continuation, pass-through, and competitive grants.
Competitive funding is typically determined based on the merits of the applicant.

Formula grants are funds allocated to pre-determined recipients or groups.

Continuation grants are exactly that, a resurgence of funds based on previously awarded grants.

Pass-through funding usually comes from the federal level and is "passed through" to the states or counties for disbursement among qualifying applicants.
Other Ways HOAs Can Increase Cash Flow
Chances are if you're looking up how to apply for an HOA grant, it likely means you're facing some cash flow challenges. There are some tips to help you stay afloat either while you apply for potential HOA grant funding or in lieu of chasing down free money altogether.
HOA Reserve Funds

Reduce HOA Spending Wherever Possible

Renting HOA Facilities to Non-Members

Fundraising Events

Sell HOA Newsletter Advertising

Levering Vending and Coin Laundry Facilities
If you need help identifying or applying for potential HOA grants, you can always trust the professionals at PMI Louisville. We can assist with everything from organizing your HOA finances to identifying grants and cost-saving measures to bring balance back to your cash flow. Contact our HOA experts today!