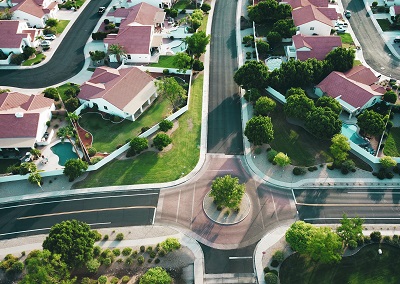 Can you believe it's March already? With 1Q coming to a close, how is your HOA doing this year so far? If you're not sure how you would answer that or feel that your HOA might already be falling short of your goals, keep reading. The most successful HOAs out there are doing a few key things and have specific strategies in place. And adding these suggestions to your 2Q to-do list might be just the push your HOA needs to hit your goals.
Operational Upgrades
The most successful HOAs have been making huge strides toward upgrading and modernizing their processes and operations. You know first-hand just how much work is involved in creating an association that thrives and inspires participation. But you could be spending too much time with the details if you haven't yet automated financials, payment collection, HOA record-keeping, and contractor calendars. There are various software products out there, specific to HOA management, that can help shave hours off your operational tasks. Get and stay organized and free up some of your time to focus on members and association improvements.
Increasing Neighborhood Safety
For most communities and associations, safety has already been a priority over the last year. But as much of the country tries to venture back to a new normal, it's important to make sure your HOA goals align with the best safety practices and with member participation. Spend some time with your current fire hazard, general safety, COVID-19 safety, and community emergency plans. Consider reviewing your current materials and amending to add new protocols and preparedness guidelines for your residents and members. Keeping your HOA in an ever-evolving safety-conscious state will ensure your members, staff, and vendors all operate in the safest manner possible.
Increasing Transparency and Communication
The most successful HOAs have robust communication strategies and increased transparency. Board members and association officials who can keep the communication channels open and decisions transparent will, in turn, build trust and resident satisfaction. When residents and members understand the HOA goals and activities, they're more likely to opt-in and participate. Newsletters are a popular way to keep the flow of information ongoing, as do open meetings. Take a look at how you disseminate information to your community and look for ways to improve how you exchange ideas.
Boosting HOA Activities & Community Participation
If you're still looking for ways to increase community participation within your HOA, you'll have to look beyond the board. An integral part of your HOAs success will depend on the inclusion of the community it serves and governs. Many HOAs, and maybe even yours a time or two, tend to struggle to achieve involvement and end up dealing with various scenarios and issues on their own. If you need to spice up the atmosphere, consider organizing activities that appeal to your residents and members. Make your newsletters fun and offer value. Consider quarterly get-togethers or open events to foster an environment of inclusion and participation ongoing.
Combatting CC&R Violations
Having a strong and successful HOA means not only building up efficiencies and growth strategies. It also means learning how to make reductions in violations and cutting revenue loss. Look for ways to reduce violations by addressing the most common first. Offer tips and suggestions to combat those common missteps. Some suggest setting a goal of a 30% reduction in CC&R violations. This is a realistic goal that will also help you build momentum in tackling other violations down the road.
Another way to ensure the success of your HOA is to work with a trusted professional to help with your management efforts. Contact us today to learn how our association management services can tap into these tips and suggestions and help your HOA reach its fullest potential.