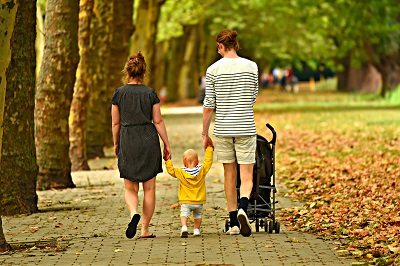 From Clifton to Fern Creek, and Audubon to Fairdale, every Louisville neighborhood offers something special. And some are often attractive to families because of their access to local schools, area parks, and quiet streets. As a rental property owner, you can leverage some of these neighborhood perks to draw new family tenants to your property. While every Louisville neighborhood can be considered the best, these five neighborhoods almost always have positive reviews among families.
Cherokee Gardens
This residential neighborhood is conveniently located just six miles east of the bustling downtown. But to the 2,500 or so residents, it feels like a quiet oasis. Comprised of various subdivisions and homes, Cherokee Gardens offer lots of green spaces and easy access to neighborhood parks. There are several local dining options and coffee shops in the area, as well. Families are attracted to this calm corner of Louisville, too, because of its proximity to many Louisville schools.
Rockcreek Lexington Road
Rockcreek Lexington Road is a great neighborhood that more than 6,000 residents call home. It's an attractive area to families as well as young professionals and retirees. There are a host of restaurants and favorite dishes including those from Lotsa Pasta, Mexa Tacos, and Simply Thai. It's often listed as one of the best places to live in the state and offers a dense suburban feel. With area parks and quick, convenient access to I64, it's a great place to be.
Hawthorne
Hawthorne is always an attractive neighborhood for families. This charming community lies in eastern Louisville, with Taylorsville Road, Bardstown Road, Hawthorne Avenue, and I-264 along its borders. This land is steeped in rich history as it was once part of the John Speed Farmington Estates, known for its 1815 built plantation house. There are roughly 4,000 residents in this neighborhood, many of whom are families who enjoy the many parks and community activities in the area. Based on resident reviews, the yards are well-kept, the neighborhood is dog-friendly, and there are many restaurants nearby. In Hawthorne, neighbors still occasionally borrow a cup of sugar and outdoor holiday décor keeps the community festive.
Gardiner Lane
Often making the lists of "Best Places to Raise a Family," Gardiner Lane is a favorite for many young families looking for convenient amenities, quiet communities, and backyard family fun. There are roughly 4,700 residents here, most of whom will say this is a warm community of friends and neighbors. It's an ideal area to call home with its many restaurants, capable of satisfying even the pickiest palates in the family. And you're only a short drive from some of Louisville's most iconic attractions and venues.
Crescent Hill
The lively and fun Frankfort Avenue, with its antique shops, indie boutiques, and galleries, runs through the heart of the charming Crescent Hill and Clifton neighborhoods. This area of Louisville is home to more than 10,000 residents who enjoy a dense suburban feel. Amazing cuisine, including some of the area's best comfort food, is around every corner and makes it convenient to pick up the family dinner. Outdoor adventures and recreational walks along the trail rings of the Gatehouse at the Crescent Hill Reservoir are great for connecting with the quiet of nature. Families enjoy the Crescent Hill neighborhood because it offers the best of both worlds, calendar-filling activities, and peaceful living.
A few honorable mentions, based on the reviews of families who live in these areas, Belknap, Clifton, Anchorage, and Buechel are also notable neighborhoods to raise little ones. If you own rental properties in these Louisville communities, families might just be your ideal target audience. And if you need help developing a tenant attractive marketing plan to promote these neighborhood amenities, contact us! At PMI Louisville, our team of professional property managers are also Louisville market experts who can help you carve out a strategic plan for attracting families to your vacancies.