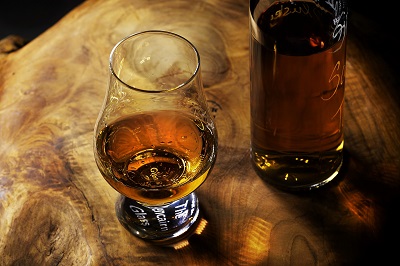 Louisville and other metropolitan cities may get all the fame and attention, but you haven't really experienced Kentucky charm until you've visited and lived in Elizabethtown. The locals like to call it "Etown," and there could be hundreds of reasons for visitors to turn into residents. If you own rental property in Elizabethtown, you have a roster of area attractions, unique tastes, and amazing adventures to promote "Etown" life to potential renters. There is no shortage of fun and entertaining things to do for renters here that they just won't find anywhere else.
1. Elizabethtown Is Bourbon's Backyard
Experience Kentucky-distilled bourbon around every corner. Elizabethtown residents are within a short driving distance of more than 20 different bourbon facilities, including Wild Turkey and Jim Beam distilleries. Sampling the rich and unique tastes of bourbon the way it was meant to taste is one of the many reasons people look to call Elizabethtown home.
2. A Kid's Paradise
Attracting renters with families of children couldn't be easier. Elizabethtown is a wonderful place to raise a family, based on resident reviews. It's also chock-full of area family-friendly attractions. From nature adventures to historic sites, there is always a unique experience. And a must-visit for newcomers is Sky's The Limit, an entertainment center complex perfect for all ages to jump, play, and burn off some of that extra energy.
3. Find Your New Favorite Place to Dine
There is an amazing place to eat for every night of the week in Elizabethtown! Residents enjoy comfort food at Back Home Restaurant. Renters can also get their pizza, pasta, or sub fix at The Original Impellizzeri's. And many love the mouth-watering burgers and juicy steaks at Rafferty's Restaurant. Whatever your craving may be, you'll likely find your new favorite right here.
4. Exploring the Great Outdoors
There isn't a shortage of parks and recreation in Elizabethtown, which is a popular amenity. Families use the parks for kid-friendly adventures. Seniors enjoy leisurely walks along the trails. Dog lovers enjoy the Etown Dog Park. And there is a stunning view of the Kentucky landscape from every vantage point. With so many parks, including Freeman Lake Park, Elizabethtown Nature Park, and the Greenbelt Trail, there awaits an outdoor adventure for everyone.
5. Always an Event & Festival
Residents love the vibrant atmosphere in Elizabethtown, made possible in part due to the countless events and festivals dotting the social calendar. Freeman Park Festival, Etown Wine Fest, Spirit of Light Fest, BBQ Blues & Bikes Festival, and ESP Fall Fest are all local favorites. And with nearby events in Hendersonville, Glendale, and Louisville, there is hardly ever a weekend without something to celebrate.
6. A History Like No Other
Elizabethtown is rich with history. Named for the wife of Andrew Hynes in 1797, this town would soon prove to be an iconic mark on Kentucky's map. The Louisville and Nashville railway was built here in 1854, and prosperity soon followed. Elizabethtown became an essential stop during the Civil War. Today, residents can go back in time by visiting the area's many landmarks and historical sites. Visit The Cannonball, Swope's Cars of Yesteryear Museum, and the Hardin County History Museum. Elizabethtown's story inspires the community ongoing and continues to spur growth and area attractions.
When you own a rental property in Elizabethtown, your marketing toolbox is full of attractive amenities. There are countless reasons renters are lured to the area. These few aforementioned are just a few. If you need help tapping into those Elizabethtown gems for your marketing strategy, let us help! We know just how to leverage the best Etown has to offer to attract new renters.