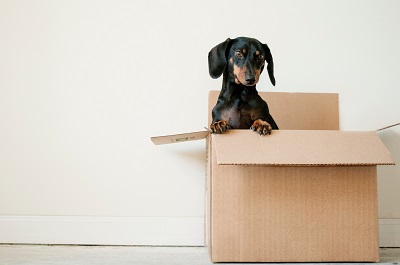 Finding new tenants for your Fisherville multi-family rental property might seem more challenging than attracting renters to a single-family dwelling. And there are certain strategies that can be helpful specifically for those multi-family units. If you're experiencing higher rates of turnover or more prolonged vacancies, this is the list of tips you'll want to read.
1. Get Familiar with the Rental Listing Websites
If you've been relying solely on word-of-mouth advertising or signage in front of your Fisherville multi-family unit, you're probably missing a huge online audience. Of course, you don't have to use all of the online listing sites, and trust us, there are too many to list in one space. But consider choosing a few of the larger sites to routinely post your listings. Zillow Rental Manager, for example, allows account holders to post ads free of charge. And an ad here will automatically filter through and post to Trulia and Hotpads, as well. Even Craigslist posting can be lucrative for posting availability in your property.
2. Leveraging Social Media to Find Great Tenants
Because social media platforms are where most consumers spend their time, it makes them great places to find great tenants. Using Facebook Marketplace to post a multi-family opening can be a good first place to start. But then you can cross share with Instagram, sharing impressive images of your unit and Twitter, prompting browsers to submit their rental applications. There are also online groups specific to the Fisherville and Louisville areas, making it easy to reach potential renters right in your property's backyard.
3. Flyers & In-Person Engagements Still Work
Don't be afraid to meet up with other organizations in the Fisherville community to share any multi-family unit openings you might have. Hang flyers in public spaces, including places of worship, laundromats, and career development centers. Also, connect with the Chamber of Commerce and Louisville City members to inquire about sharing your multi-family unit openings online and publicly.
4. Ask Your Best Fisherville Tenants for Referrals
Many rental property owners overlook one of the simplest channels for funneling new potential renters – the referral. When you anticipate a new vacancy, let your existing tenants know about it. You can then ask them to invite friends and family to apply. Then, take it an extra step and offer an incentive, like a one-time rent discount for a quality referral who signs a lease. Deputizing those who already know everything about what life in your Fisherville multi-family unit is like can be a great ongoing resource for applicants.
5. Don't Waste a Single Applicant
Sometimes, when applications come in, and you're already to capacity, it can be easy to let those applications fall off the radar. Don't do it. Every single inquiry, regardless of your vacancy status, should be addressed. Calling a potential tenant to tell them you don't currently have an opening but would be happy to keep them on the list for the next availability will ensure you keep your funnel full. It also demonstrates that you, as a rental property owner, care about the applicant's time and effort.
6. Let the Professionals Help
It's best to advertise your property continuously, even if you don't have an immediate opening. Creating a waiting list of applicants can ensure you never run short of potential renters. But handling that level of marketing and advertising can be daunting. And that's why you might need a rental property management partner to help. So let our team come in and develop a strategy to keep your portfolio of potential tenants full and take the stress out of ongoing initiatives.
When you're ready to step up your efforts and find great tenants for your Fisherville multi-family unit, let us help! Contact PMI Louisville today and explore how we can keep your property occupied.